Message From The President
MESSAGE FROM THE ESTATE PLANNING COUNCIL OF BROWARD, INC.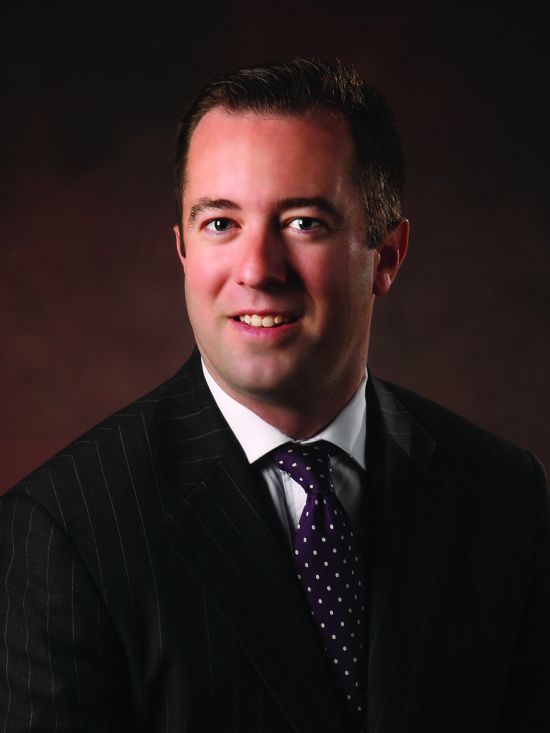 Charles B. Shields, Jr. Esq.
Estate Planning Council of Broward County
President – 2017 - 2018
Dear Council Members and Guests:
It is my pleasure to serve as President of the Estate Planning Council of Broward County, Inc. BEPC) for the 2017-2018 year. I am thankful that I have an opportunity to lead and grow this organization, along with the officers and board of directors. I will endeavor to continue our Council's mission with the help of our Board of Directors and your support. Special thanks to our board members for volunteering their time and enthusiasm to achieve our organization's goals.
We are extremely pleased to announce that once again the Community Foundation of Broward, Greenberg Traurig, Coral Gables Trust, and Transition Management Estate Services have teamed again this year as our Presenting Sponsors. Their financial support, along with our Gold and Silver sponsors, allows us to provide the many great networking opportunities we provide all year long to our members. Additionally, Christopher Wintter will once update our members on current developments with his TipLine at each meeting. Thank you very much for partnering with us.
The 2017-2018 Board of Directors is committed to planning an exceptional year of events focused on keeping the membership informed of estate planning developments and related topics of interest. Additionally, we seek to expand the networking opportunities with other estate planning councils and create more value for our members and sponsors, as well as create more of a sense of community among the estate planning professionals in Broward County.
Sheri Schultz, our vice-president, is organizing our dinner meetings this year. Please mark your calendars for our dinner meeting which will be at the Tower Club on Thursdays: September 14, 2017; November 9, 2017; January 18, 2018 and April 19, 2018. Please also join us for our wonderful fall and spring social events. Mark your calendars as dates, topics and events are listed on the Council's website.
As a Council affiliated with the National Association of Estate Planning Councils (NAEPC),
all members of the BEPC may take advantage of a variety of benefits, including the following:
Council Nominated AEP® Program: Our Council may recommend qualified members for the AEP® designation from each of the following disciplines: accountant, attorney, insurance and financial planning or trust officer. Council-nominated members must have a minimum of 15 years of experience in estate planning and hold one or more of the following qualifying credentials: CPA, CLU®, ChFC®, CFP®, CFA, CPWA®, JD, CAP,® CSPG, CTFA, MSFS, and MST. The application fee for these candidates will be $150, which is 50% of the usual fee. The Accredited Estate Planner designation is highly regarded by other estate planning professionals throughout the country. If you would like the Board of Directors to recommend you, you may download the application form by clicking here: Accredited Estate Planner Application Forms and submitting it to our Secretary, Jessica Urbanski.
National Conference: The 54th Annual Conference is scheduled for November 15-17, 2017 in New Orleans, and all members are invited to attend. Details can be found at www.naepc.org.
National Membership Benefits: NAEPC offers us many benefits, programs and services, in categories such as software; educational programs; subscriptions; publications; marketing; and more. The full list is available at www.naepc.org.
Members, should you have ideas for future speakers, topics or events, please contact any member of the Board of Directors on our website by clicking the Leadership tab.
I am honored to serve as your Council's President for the 2017-2018 year and I very much look forward to seeing you at our upcoming meetings and events!
Respectfully,
Charles B. Shields, Jr., Esq.
President, BEPC 2017-2018
Special thanks to our 2017-2018 presenting sponsors: