April Dinner Meeting Estate Planning Council of Broward
Date:
Thursday, April 21, 2022
Location:
Tower Club 100 SE 3rd Ave 28th Floor, Fort Lauderdale, FL 33394
Speaker:
Honorable Judges Charles M. Greene, Nicholas Lopane & Kenneth Gillespie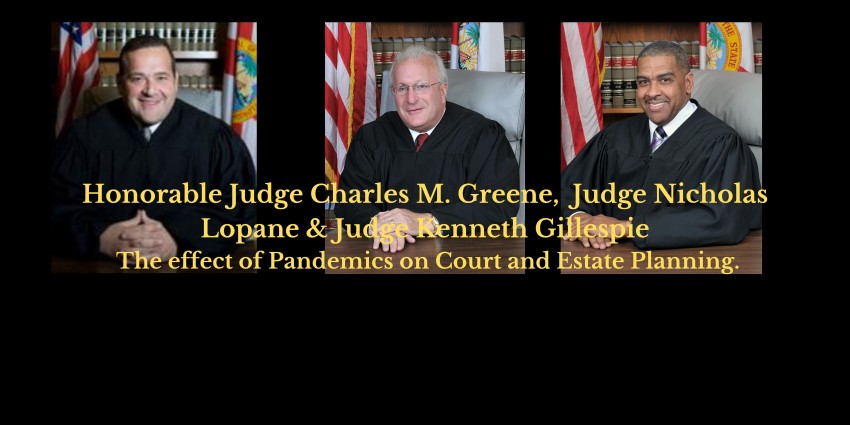 JOIN THE ESTATE PLANNING COUNCIL OF BROWARD
On April 21, 2022, at 5:30 PM for the April Dinner Event at the Tower Club, Ft. Lauderdale, Florida. Presenting Honorable Judge Charles M. Greene, Judge Nicholas Lopane & Judge Kenneth Gillespie
Topic: The effect of Pandemics on Court and Estate Planning.
Honorable Judge Charles M. Greene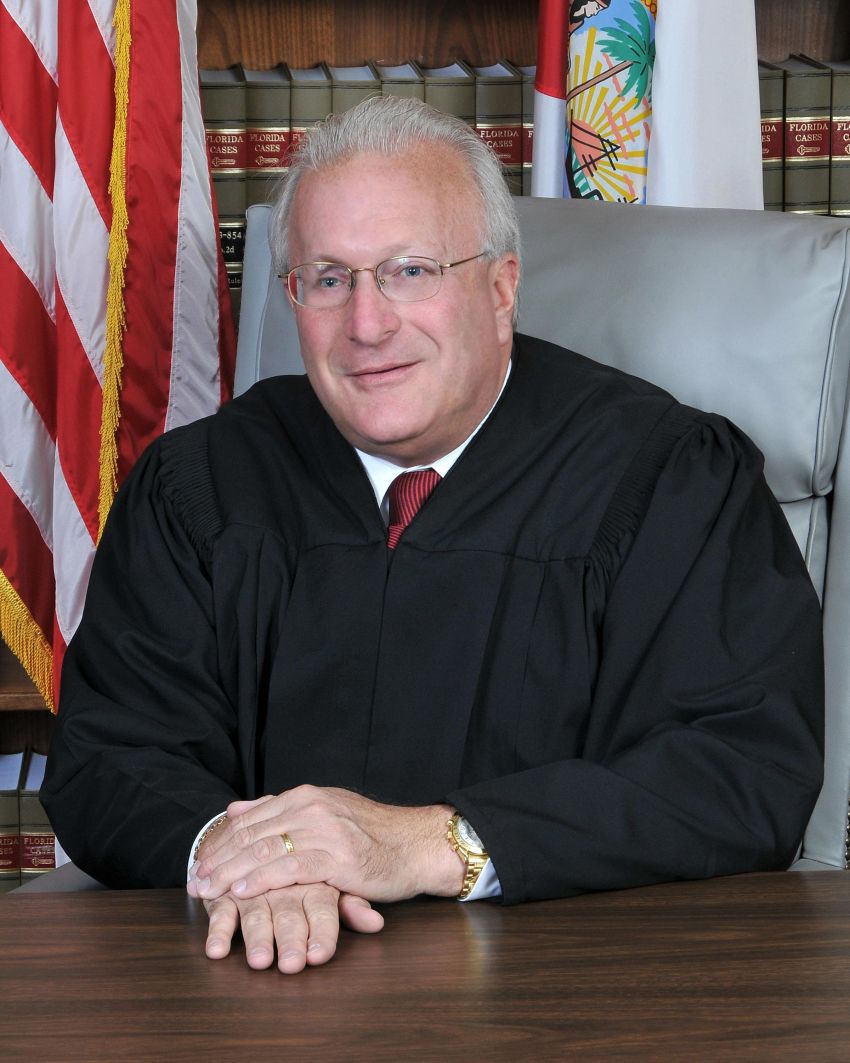 JUDGE CHARLES M. GREENE is a Circuit Judge sitting in Fort Lauderdale. He was elected to the bench in 1990. Judge Greene currently serves as the Administrative Judge of the Probate and Guardianship Division. He initially served in the Criminal Division for 4 1/2 years, spending approximately 2 years presiding almost exclusively over First Degree Murder trials. He then transferred to the Family Division where he sat for 3 1/2 years, followed by 5 years in the Civil Division. His next assignment was as the Administrative Judge of the Criminal Division, where he oversaw the trial, domestic violence, career criminal and drug court divisions, in addition to presiding over felony trials. He was next assigned as one of two Judges assigned to the Complex Civil Litigation Division, where he presided over both lengthy and complex trials.
He received his B.A. from Union College in Schenectady, New York and J.D. from Nova Southeastern University. After law school graduation, he served in the State Attorney's office for the 17th and 20th circuits. After spending almost six years as a prosecutor, he went into private general practice, specializing in criminal and family law. He was also the legal advisor to the Boca Raton Police Department prior to assuming the bench.He is admitted to practice in both Florida and New York. He is additionally a member of the U.S. Supreme Court and numerous federal bars.
Judge Greene is the past two-term President and served as a Board member of the Stephen Booher Chapter of the American Inns of Court and a Master Bencher. He serves as a Florida Supreme Court appointed Circuit Coordinator for the mandatory mentoring of new judges. He has served as a Supreme Court appointed mentor since 2002.
He twice received the Outstanding Jurist Award for the American Board of Trial Advocates (ABOTA), Broward Chapter. He also received the Florida Bar - Standing Committee on Professional Leadership Award. He served on the Florida Bar Standing Committee on Professionalism and was co-chair of the "Professionalism Works" Project. He has on numerous occasions served as a Referee for Florida Bar disciplinary proceedings. Judge Greene is a commercial pilot. He is a member of the U.S. Coast Guard Auxiliary where he serves as an Aircraft Commander. He additionally volunteers his service to numerous organizations to fly patients for organ transplants, other medical needs, and compassion flights.
Honorable Judge Nicholas Lopane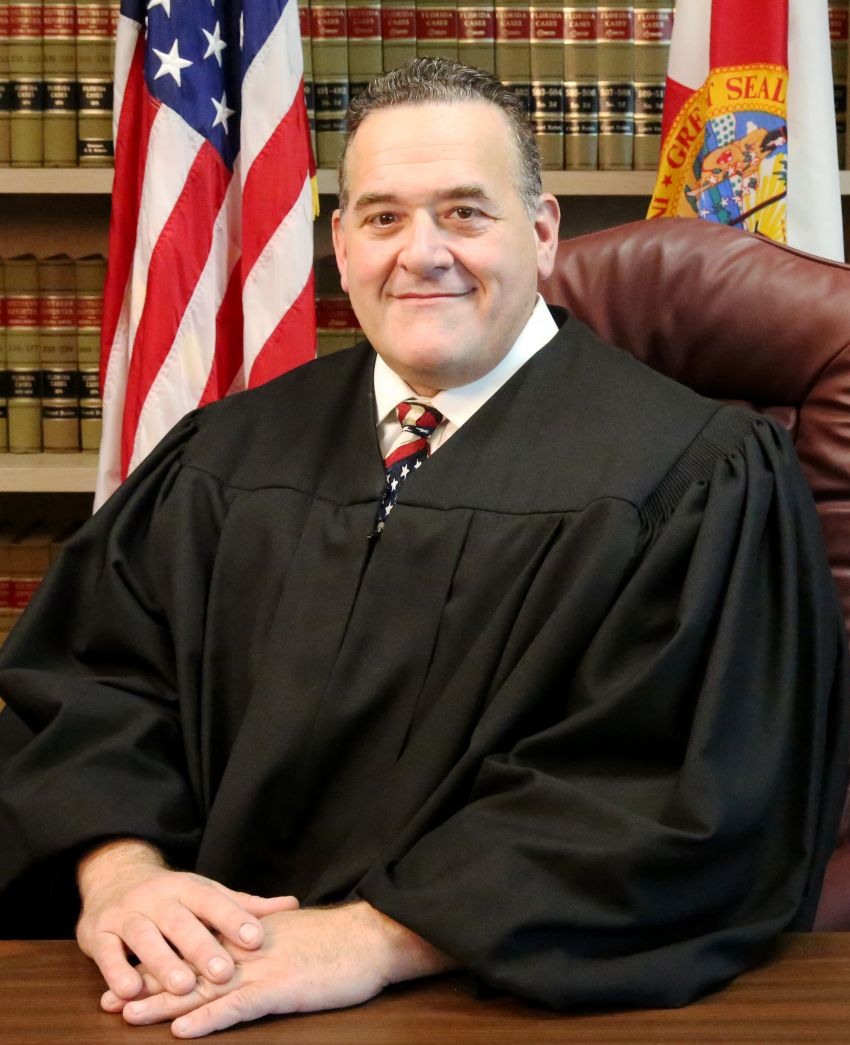 Undergraduate School: Boston University
Undergraduate Degree: Political Science/Classics
Law School: Florida State College of Law
Prior Positions: Office of the Attorney General; Goren, Cherof, Doody, Ezrol and Cirullo; General Magistrate
Florida Bar Admission: 9/1/1994
Community Involvement: Lector, St. Anthony's Church, Fort Lauderdale, Florida;
– Member, Advisory Board, Broward Children's Center
– Board Member, Advisory Board, HANDY (Helping Abused and Neglected
Dependent Children)
– Member, Broward County School Board Advisory Council;
– Member, Rotary Club
– Broward County School Board – STARS Academy- Mentor
– Former Volunteer, Wildlife Care Center
– Former Volunteer, Broward County Big Brothers/Big Sisters
– Sponsor, Weston District VIII Community Councils' "Christmas in July"
– Member, St. Thomas More Society for Lawyers
– Board Member, Italian-American Lawyers Association
– Board Member, Italian-American Cultural Center
– Board Member, Advisory Board, HANDY (Helping Abused and Neglected
Dependent Children)
– Children's Services Council, Rating Board Member, 2004
– Mentor, HANDY "Fighting Chance" Boxing and Fitness Club for children in the dependency system
Community Awards/Recognitions: 2011 Golden Nugget Community Service Award, Mount Bethel Human Services; 2003 Heart Award for Outstanding Public Official; 2004 Summit Award for Excellence from the Dependency Court Improvement Summit; 2000 Award for Exemplary Contribution to Broward Children and Families from Broward Committee for the Prevention of Child Abuse; 1999, 2000, 2001, 2003 JAFCO (Jewish Adoptions and Foster care Options) judicial recognition; 2001 finalist for the William Gladstone Award for outstanding statewide Judicial Officer; Restoration Youth Ministries Community Service Award; 2002 Justice for Children "Making a Difference Award"; 2002 Award for Exemplary Contribution from the Broken Heart Foundation.
Honorable Judge Kenneth Gillespie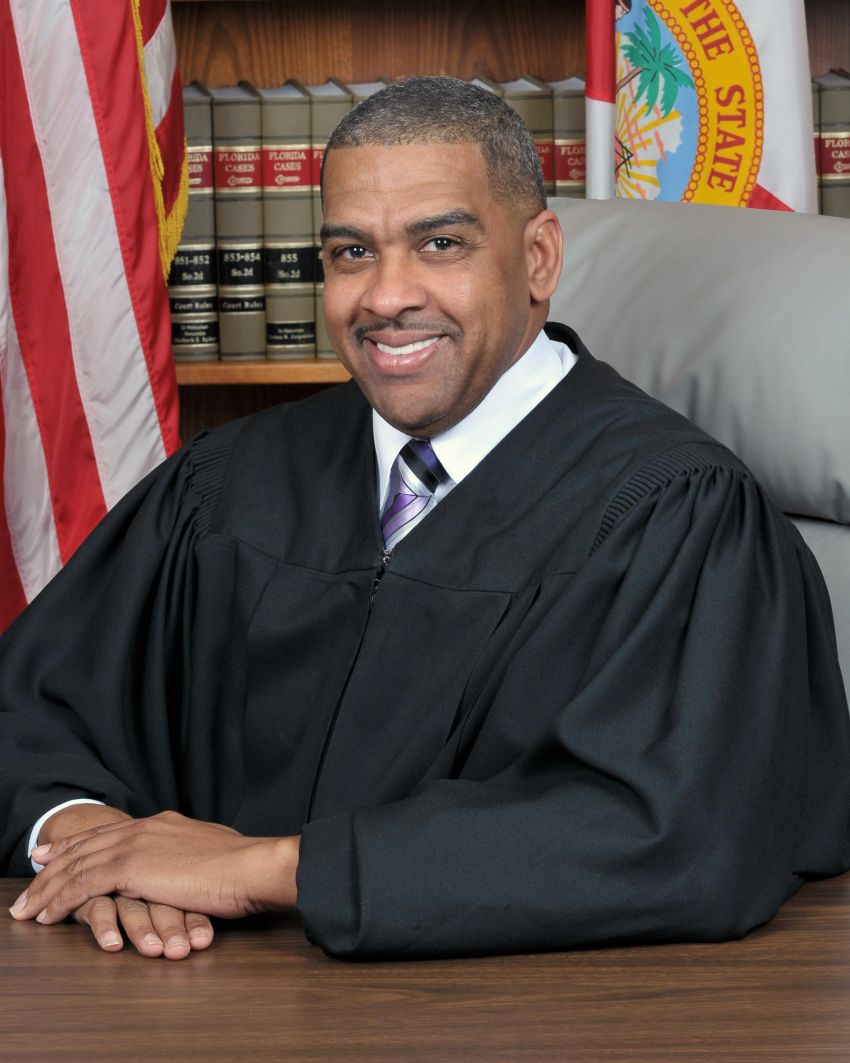 Diamond Presenting Dinner Sponsor

On behalf of the Estate Planning Council of Broward, Inc., Thank You for your continued support.