About Us
MESSAGE FROM THE ESTATE PLANNING COUNCIL OF BROWARD, INC.
Estate Planning Council of Broward County
President,

Linda Paige, CFP®
2022-2023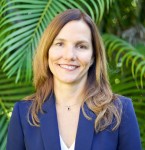 Subject: RENEW YOUR MEMBERSHIP NOW!!! Estate Planning Council of Broward County (EPCB)
Greetings Estate Planning Council Members, Sponsors and Guests –
First and foremost, I hope this email finds you and your family, friends and colleagues in good health and great spirits. It is time to renew your membership for the Estate Planning Council of Broward County.
In setting the stage, I would like to remind all our members that the mission of the EPCB, is twofold: 1) to create opportunities for members to collaborate and network with other members and 2) to provide information and resources that will help our members best serve their clients.
As we get ready to kick off our 2022/2023 season, your Board and I have been working hard planning the upcoming year in order to pursue the above stated mission.
Our dinner meeting dates are set, and we are focused on bringing you the most up-to-date, relevant topics and information. Our speakers are among the most preeminent and influential leaders within our field. Please take a moment and add our general meeting dates to your calendars: September 15, 2022 - November 17, 2022 - January 19, 2023 - April 20, 2023; Fall Social Event: October 26, 2022.
Please renew your membership online at http://www.epcofbroward.org/members/renewal. And please feel free to reach out directly to me and/or any of the Council Board Members to give us your input on how we can better serve the needs of our members. We welcome and encourage your suggestions.
Renewing your membership in the Estate Planning Council will be one of the best investments of your time and money that you will make this year. Our membership dues are $350 per year.
Finally, I would like to recognize and thank each one of your EPCB Board Members for their time, talent, dedication, and service to your Council. All our Board Members, and our Administrator, Doris Muscarella, spend a great deal of time planning, organizing, and executing the programs that we strongly believe will help further elevate all of our members in delivering the most professional and competent estate planning services to the individuals and families that they serve.
We are honored to have your continued support and we look forward to the 2022-2023 season.
Wishing you and yours all the best of health, happiness, and success. We look forward to seeing you all soon!
Linda Paige, CFP®
President, Estate Planning Council of Broward County, Inc.